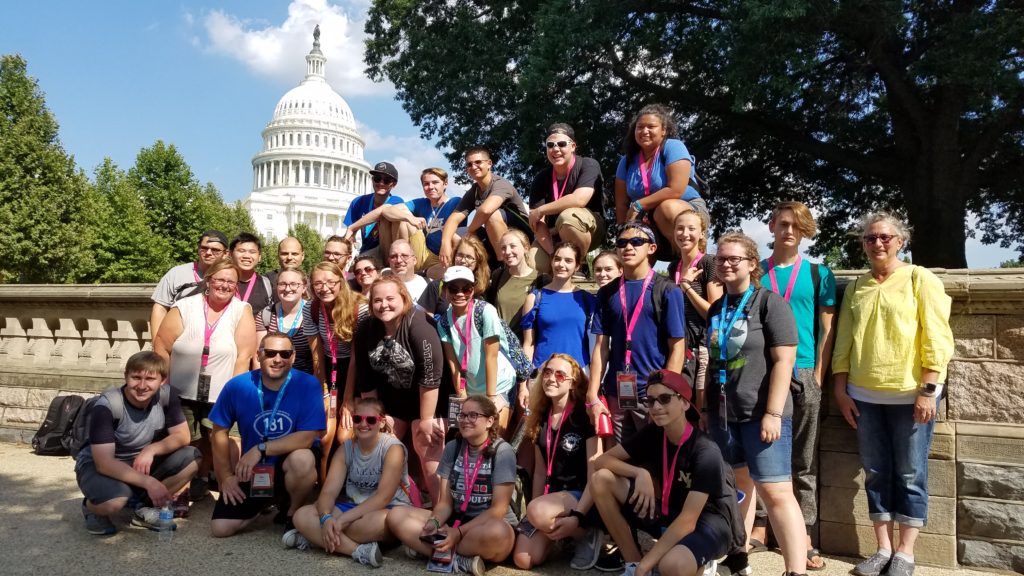 Today's focus was SHARE. While we've been sharing the good news of Jesus Christ in various ways throughout the week, today had a special SHARE focus. We spent significant time in the blocks surrounding our nation's capital intentionally encountering people with the goal of sharing the gospel.
One of the tools that we've been using is a cool acronym to help us remember the important aspects of the gospel as we share:
G – God created us to be with Him. (Genesis 1)

O – Our sins separate us from God. (Genesis 3)

S – Sins cannot be removed by good deeds. (Genesis 4-Malachi)

P – Paying the price for sin, Jesus died and rose again. (Matthew-Luke)

E – Everyone who trust in Christ alone has eternal life. (John)

L – Life with Jesus starts now and lasts forever. (Acts-Revelation)
I'm so proud of our group as they boldly approached strangers, engaged them, looked for ways to pray for them, and moved into gospel conversations. I can't wait for them to share with you some of these encouraging stories.
Please continue to pray for or strength and safety. The team is doing very well, but is pretty tired overall.