This past weekend our student leaders (SLAM Team) partnered with our Children's Ministry to help run their annual Camp out at Stony Glen. It was an amazing weekend – partially because of the weather and the number of kids we had. But largely due to the fantastic help and hard work from our students. They did an amazing job. And the icing on the cake was that at least 4 kids trusted Christ for salvation this weekend!
EVENTS & IMPORTANT INFO:
10/15 Minute To Win It Olympics: (Jr. High Only): 1:00-4:00 pm. Students in grades 7 & 8 are invited to join us for an afternoon of wacky games, contests, and prizes. The cost for this Junior High only event is $3. Click to Register.
10/19 Reverb Early Registration Deadline: checkout this amazing all night event and save by registering early.
10/29 Fall Family Festival: 12:30-3:00 pm. Students are needed to help run game stations. Sign up in the Youth Center.
10/31 Cans for Good, 8:00-10:00 pm: We're flipping the script on Trick-or-Treat. Students are encouraged to collect nonperishable food items from their neighborhoods. We'll sort and count the collections around the fire in the Cross of Hope Pavilion from 8-10 pm. Food donations will be distributed through the PHBC and Parma Heights food pantries.
11/2-4 Christian College Tour: Attention upperclassmen – we're going on a road trip to visit four Christian Universities. Join us for a trip that could change your future.
IN THE WORD THIS WEEK:
SUNDAYS: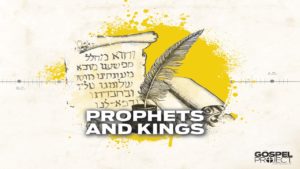 Sunday School meets in the Youth Center each week from 9:30-10:30 am. We're working our way through the Bible chronologically with a study entitled, "The Gospel Project". We're currently studying the book of 2 Kings.
ONE CONVERSATION: Parents – checkout this helpful resource. It's designed to give you an overview of the lesson and provides you with discussion question so you can engage with them help reinforce what they're learning.
WEDNESDAYS:
We're currently in a 4 week mini-series entitled, "Message from God to You". During these 4 weeks we will study the reliability and trustworthiness of the Bible as well as how to study it for application and life change.
PARENT'S NOTES: Parents – checkout this handout to get an overview of the lesson as well as some discussion question that will help you take the conversation further.