(

S

tudent

L

eadership

A

nd

M

inistry)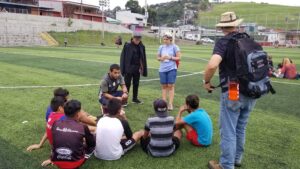 This select team of student leaders has a crucial role in planning, organizing, evaluating and executing many parts of our ministry.
Applications will be available until July 14th. All applicants will be contacted after July 25th with the results of their application, with an official team start of August 1st!
All applicants should plan to attend the SLAM Team retreat, August 20-22. More details will be given in you acceptance letter.