It's been an amazing week here at Word of Life in the beautiful Adirondack Mountains. Our students have made new friends, enjoyed a week of adventures, and been challenged to follow Christ more faithfully. I've enjoyed hear about the commitments they're making for Christ. I encourage you to ask engaging questions about their experience when they're home. (After they get a good nap.)
As a reminder: we plan to be back at the church around 8:00 pm for pickup at the Youth Center. All students are expected to help with unpacking and a quick cleaning of the vehicles. If we anticipate being off schedule by more than 15 minutes we'll do our best to contact you in advance.
Now enjoy some fun pictures and videos from our last day at camp.
---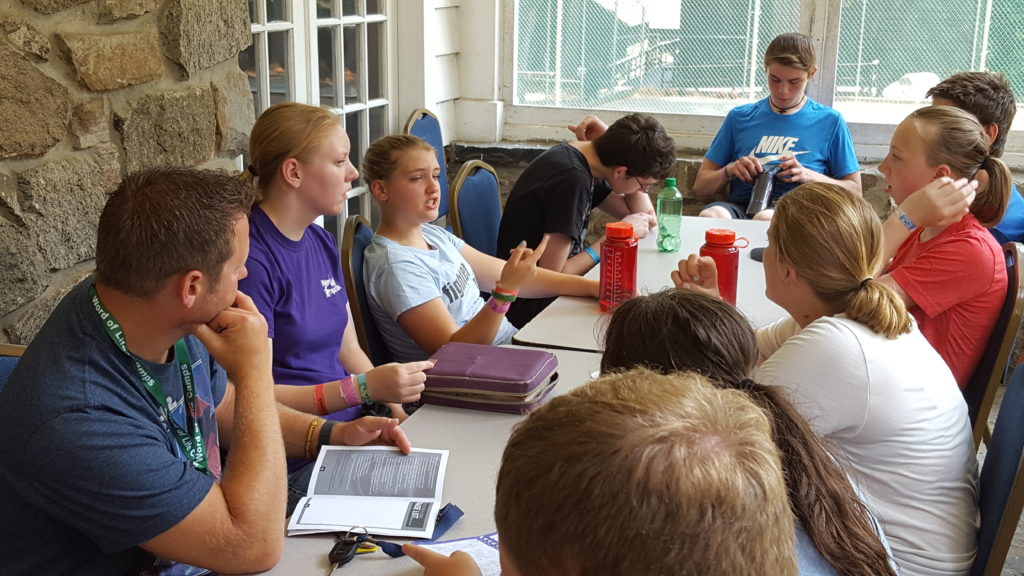 This morning we had the opportunity to gather together before lunch to digest and debrief all of the things God's been stirring in our hearts. I was impressed by the deep sharing by so many of them. God's been speaking to them and they've been listening.
We've been blessed with great weather. Today, we had a break from the sunshine for a downpour that cooled things off just a little. It was a beautiful storm that didn't slow us down for long.
---
This morning we had all of our Island Campers together for Youth Group Devotions. It was a great time of sharing what God's been doing in our hearts. If your child is at camp this week, make sure you ask them about it.
We also chatted about some of our favorite activities. One activity that was mentioned several times – the giant water slide. You can catch some of our students in water slide action below – enjoy.
---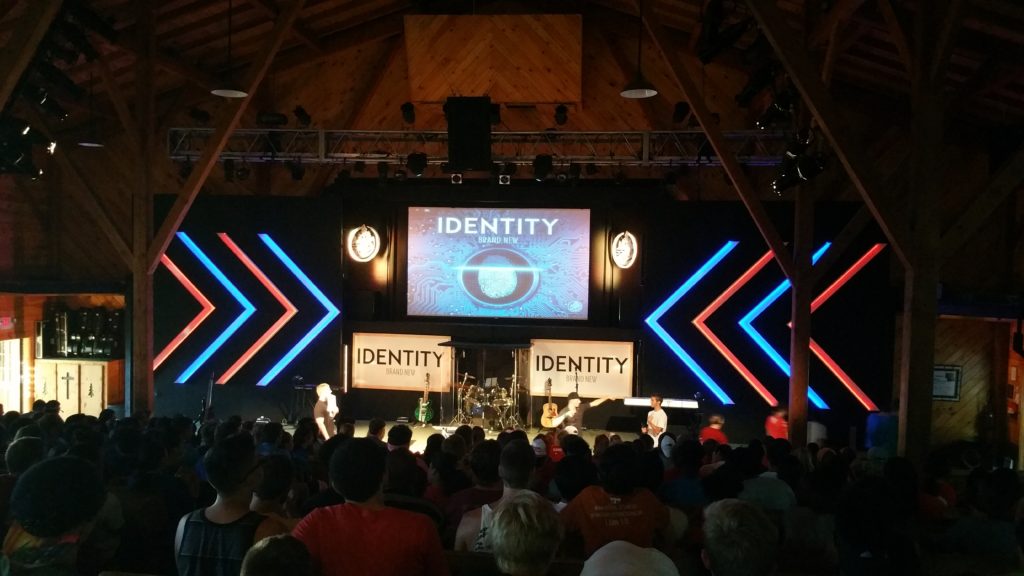 It's been a long and full day, with an exciting late night. Our day was full with hours of dodge ball tournaments, paintball, beach time, climbing towers, high ropes courses, zip lines, and lots of team contests.
The highlight, in my mind, was the campfire service at both The Wild and The Island. Both camps were challenged to put God first in all things. Students were challenged to let go of anything that has been holding them back from living complete committed lives for Christ. For some students, this was anger and baggage from the past. For others, this was things and people in their lives that have become idols, taking the #1 place in their hearts and lives before God. At the end of the service students were invited to come forward and throw their stick in the fire. While there's nothing magical about doing this, it is a great visual for our students of the very real commitment for Christ that they made tonight. This simple visual can help them remember this special night and important decision long after then excitement of camp has worn off.
I'm exited to report that the majority of our students went forward to make some sort of decision. I look forward to chatting with each of them to hear how God worked in their hearts tonight.
But it's late, so I'll leave you with a few pictures from today. Let's be honest, that's why you're checking here anyway. 🙂
---

"So if the Son sets you free, you will be free indeed." – John 8:36
Day 2 of camp, our first full day, has been full of fun, celebrations, and adventures. I'm glad to say that our students are having fun, safe and healthy, making new friends, and being challenged throughout the day to follow Christ more faithfully.
We ended our day with the fantastic annual Schroon Lake 4th of July fireworks display. It was a great end to a great day.
---