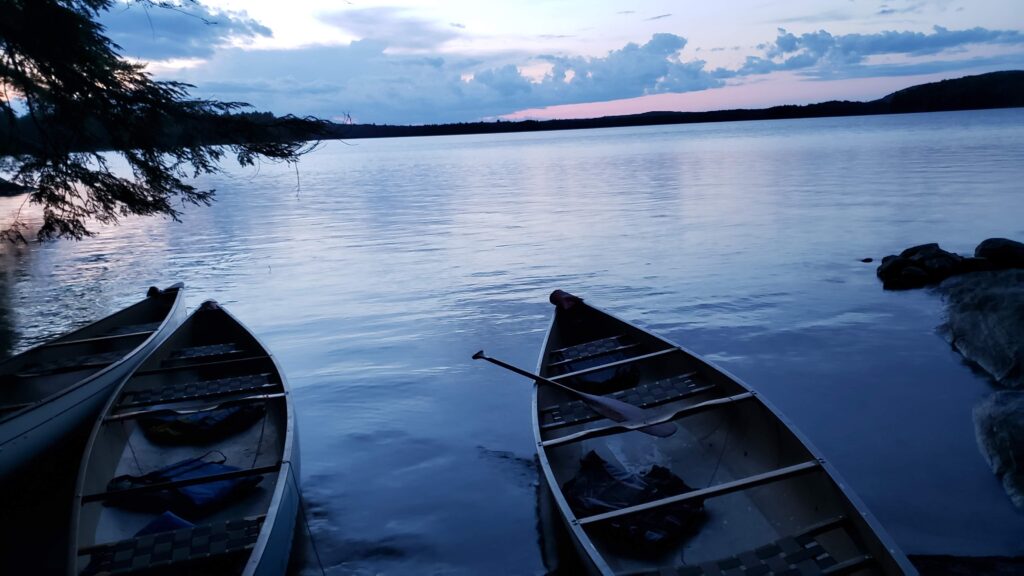 Upperclassmen and Young Adults are invited to join us for an invigorating canoe trip into the Canadian back country. This trip is designed to help you grow in your appreciation for God, His creation, and your leadership abilities. By canoe we will explore the beautiful and pristine lakes of the Algonquin Provincial Park, approximately three hours north of Toronto. This trip will be led by Matt Vince and Dan Adams in partnership with Grace Church. While no previous experience is required, participants must be in good health and readily be able to participate in all of the activities. Space is limited, and will be one a first-come first-served basis.
Trip Details:
An info meeting will be held on Sunday, March 29. 2021, at 1:00 pm at Grace Church. All interested parties are encouraged to attend.
The trip will be from Saturday, July 31 through Saturday August 7, 2021.
This is a coed camping/canoeing/backpacking trip. We will be staying in tents (guys and girls separately).
The cost for this trip is approximately $380. (This may vary depending on fuel costs and exchange rates at the time of the trip.) This includes all trip costs including: park fees, transportation and fuel, food in the back country, canoe and equipment rental, one hotel stay, and tolls. Meals on the road are not covered in this cost.
A $100 deposit is due to secure a spot.
Participants should be in good general health. While this is a restful trip, it is also physically strenuous at times, especially during portages and longer canoeing days.
Space on this trip is limited, and participants will be vetted by the group leaders. Preference will be given to Upperclassmen and Young Adults.
Meals:
Most meals will be prepared and dehydrated in advance. We have a large range of meal and nutrition offerings.
Please let us know ASAP know of any dietary restrictions.
Meals on the road will be fast-food style, and are not included in the trip cost.
Equipment:
The trip coordinators have most of the group gear needed for the trip (tents, cooking equipment, first aid supplies, etc.).
We will coach you on how to pack and prepare for this trip.
A complete packing list will be provided.
You will need to supply or borrow:

A warm/lightweight sleeping bag
Frame backpack (internal or external, 70+ liters preferred)
Passports:
A Passport Book ($145) or Passport Card ($65) are required for travel to and from Canada.
Please plan ahead, as passports may take up to 4-6 weeks to receive.
Cost for the Passport Book/Card is not included in the trip price.
Applications are available at http://travel.state.gov/passport.
Reservation & Initial Planning Meeting:
There will be a packing party the week of the trip to make sure we have all necessary gear and food items.
Anyone interested in attending should apply below.