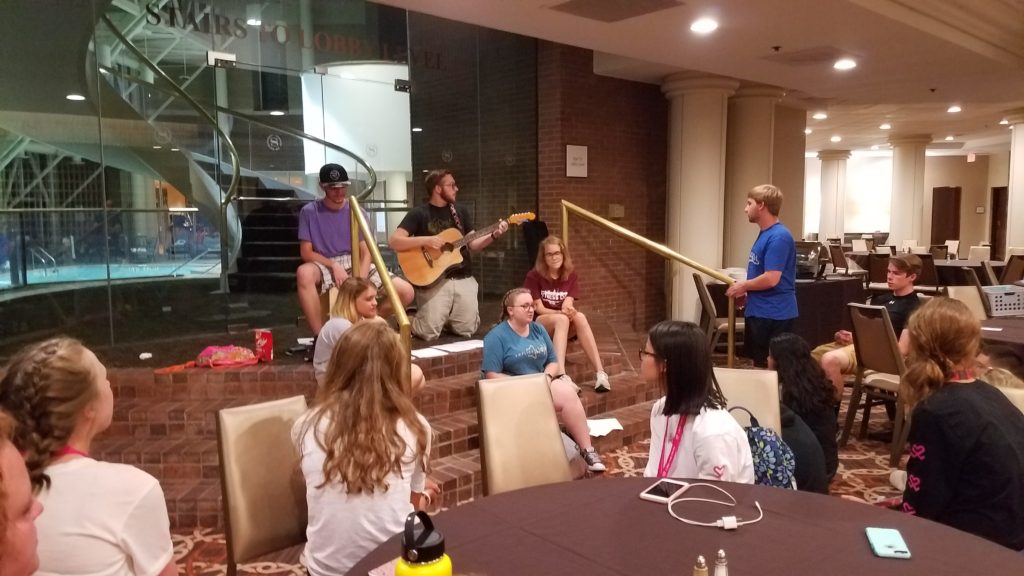 Today was a powerful day of commitments for our students. We spent significant time processing our experiences this week, with the goal of making several commitments for the coming school year. These commitments included:
Making time in our daily schedules to connect with God in prayer and Bible reading

Surround ourselves with Godly influences who will help us live for Christ and proclaim the Gospel

Share the Gospel regularly, to a specific list of friends and family that we came up with.
Additionally, we spent time strategizing specific ways we can be more Gospel advancing as a youth ministry in the coming year. It was exciting to see our students set God-sized goals with practical steps and built in accountability. Please pray for them as they seek to share Christ boldly in the coming year.
Tomorrow we're heading back home. But first, we're going to visit Arlington National Cemetery and enjoy some free time walking around the National Mall.
Just a reminder – pickup is at planned for around 10:30 pm on Saturday, July 28. (We're targeting a 10:00 pm arrival, with time to unpack and clean the vehicles.) If we're off from that target significantly (more than 15 minutes) we'll do our best to notify families in advance.