2018 Indianapolis Mission Trip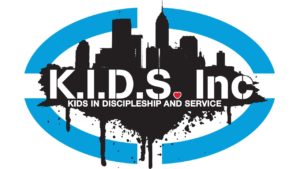 This summer our Junior Highers (completed grades 6 & 8) will be headed to Indianapolis from July 22 through July 28. OneEightyOne Student Ministries has sent teams to Indy the last several summers. We're looking forward to returning to continue the ongoing work. We are partnering with KIDS Inc. which has been working with inner city families for many years. KIDS Inc. will coordinate our work projects, housing, while we will provide all transportation and meals.
Why Indianapolis?
To build on the work that we accomplished the last two years!

This will be an entirely different trip from last year.

Accommodations will be similar, but we're building on what we did last year.

There's great need! The children and youth we will be working with have had hard lives and difficult family situations. Many have dealt with abuse, neglect, and parents who struggle with substance abuse and legal troubles.

The type of work we will be doing in Indianapolis is reproducible right here at home in the CLE.
Dates & Leadership:
The trip will be from July 22 through July 28, 2018. The trainings and fundraising will be coordinated by the Youth Ministry Team. The trip will be led by the Junior High team with Matt and Bethany Vince will serve as point persons. We are still looking to add adult chaperones to the team. Contact Matt Vince, Bethany Vince, or Dan Adams if you're interested.
Travel & Accommodations:
We will be traveling by church vehicles. We will be staying at a local Elementary School that has been converted into a Ministry Center on the south side of Indianapolis. Accommodations include:
Kitchen for prepping our meals

Hot showers

Window AC units in the dorms

Sleeping on bunk beds
Projects:
Potential projects include:
KIDS Inc. = Kids In Discipleship and Service

Day Camp for elementary children

Teen Night weekend outreach event to community teens

Maintenance and Repairs we may help community families in need of property work.

Property Upkeep – property maintenance project at the KIDS Inc. facility.

Prayer Walks – pray for the community needs, families, schools, and ministries

Evangelism Encounters – intentional encounters with the goal of sharing the Gospel
Finances:
Approximately $325.

This will depend on some of the ministry supplies we need for projects yet to be determined.

One of our cheapest trips.

Fundraising will be available.
Application & Trainings:
Students who are completing grades 6-8 are eligible to apply.

Applications are due Friday, March 2, 2018. Apply online at oneeightyone.org.

The Youth Ministry Team will then review all applications and build the team. All applicants will be notified in writing.

Required trainings are on the following Sundays, in the Youth Diner, from 12:30-2:30 pm:

March 18

April 22

April 28 = Pasta Dinner Setup

April 29 = Pasta Dinner Fund Raiser

May 20

June 10

July 8
Application Process:
Those interested in participating must complete the application linked below.

The deadline for applications is Friday, March 2, 2018.

The Student Ministry Team will review all applications and approve the team.

All applicants will be notified in writing.

A deposit of $25 is due at the first training to secure a spot on the trip.
STUDENTS APPLY HERE:
ADULTS APPLY HERE: