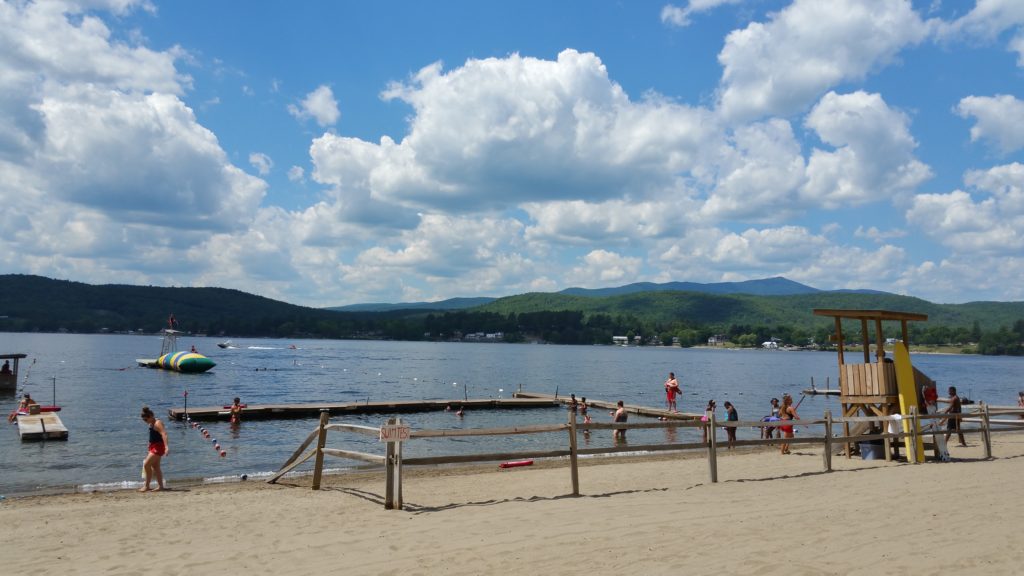 This morning we had all of our Island Campers together for Youth Group Devotions. It was a great time of sharing what God's been doing in our hearts. If your child is at camp this week, make sure you ask them about it.
We also chatted about some of our favorite activities. One activity that was mentioned several times – the giant water slide. You can catch some of our students in water slide action below – enjoy.
---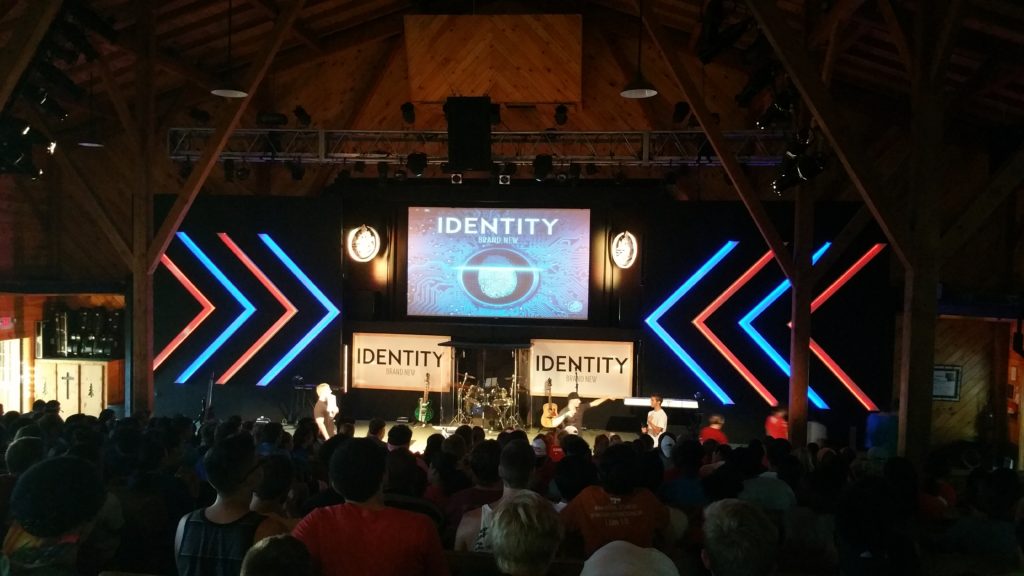 It's been a long and full day, with an exciting late night. Our day was full with hours of dodge ball tournaments, paintball, beach time, climbing towers, high ropes courses, zip lines, and lots of team contests.
The highlight, in my mind, was the campfire service at both The Wild and The Island. Both camps were challenged to put God first in all things. Students were challenged to let go of anything that has been holding them back from living complete committed lives for Christ. For some students, this was anger and baggage from the past. For others, this was things and people in their lives that have become idols, taking the #1 place in their hearts and lives before God. At the end of the service students were invited to come forward and throw their stick in the fire. While there's nothing magical about doing this, it is a great visual for our students of the very real commitment for Christ that they made tonight. This simple visual can help them remember this special night and important decision long after then excitement of camp has worn off.
I'm exited to report that the majority of our students went forward to make some sort of decision. I look forward to chatting with each of them to hear how God worked in their hearts tonight.
But it's late, so I'll leave you with a few pictures from today. Let's be honest, that's why you're checking here anyway. 🙂
---

"So if the Son sets you free, you will be free indeed." – John 8:36
Day 2 of camp, our first full day, has been full of fun, celebrations, and adventures. I'm glad to say that our students are having fun, safe and healthy, making new friends, and being challenged throughout the day to follow Christ more faithfully.
We ended our day with the fantastic annual Schroon Lake 4th of July fireworks display. It was a great end to a great day.
---
Well, after a long but relatively uneventful day of traveling, we're all checking into our respective camps and settling in for the night. I think it's fair to say we'll all sleep well tonight. I'm proud of our students – they traveled well. I look forward to sharing with you all of our camp adventures, but for now, I'll just leave you with a few pictures from the day.
Don't forget to follow us at
or @phbc181
-PD
---
We're meeting @ PHBC at 5:30 pm on Friday, November 14, and returning to PHBC at 6:30 am on Saturday, November 15.Reverb is a high-energy night of extreme fun. We'll begin with a Cleveland Monster's hockey game, followed by an amped youth rally with games and activities on the ice, raffles, and prizes. We'll spend the rest of the night with a pizza party, hours of bowling, and hours of games and inflatables at CSU's athletic center. The highlight of the evening is a powerful Gospel presentation following the hockey game, so be sure to Invite Your Friends!
Tickets are available for $47 if you register by November 1 ($52 after 11/1). Make sure you get the required forms from the Youth Center or on the registration page.
The event includes:
Cleveland State University Student Rec Center
Inflatables (like the Titanic Slide and Iron Man Obstacle Course)
Go Racers
EuroBungy
The Mechanical Bull
Dodgeball
Basketball
Soccer
Volleyball
Archery Tag
9 Square-in-the-Air
Gaga Ball
Unlimited Bowling
Lots of Pizza
---